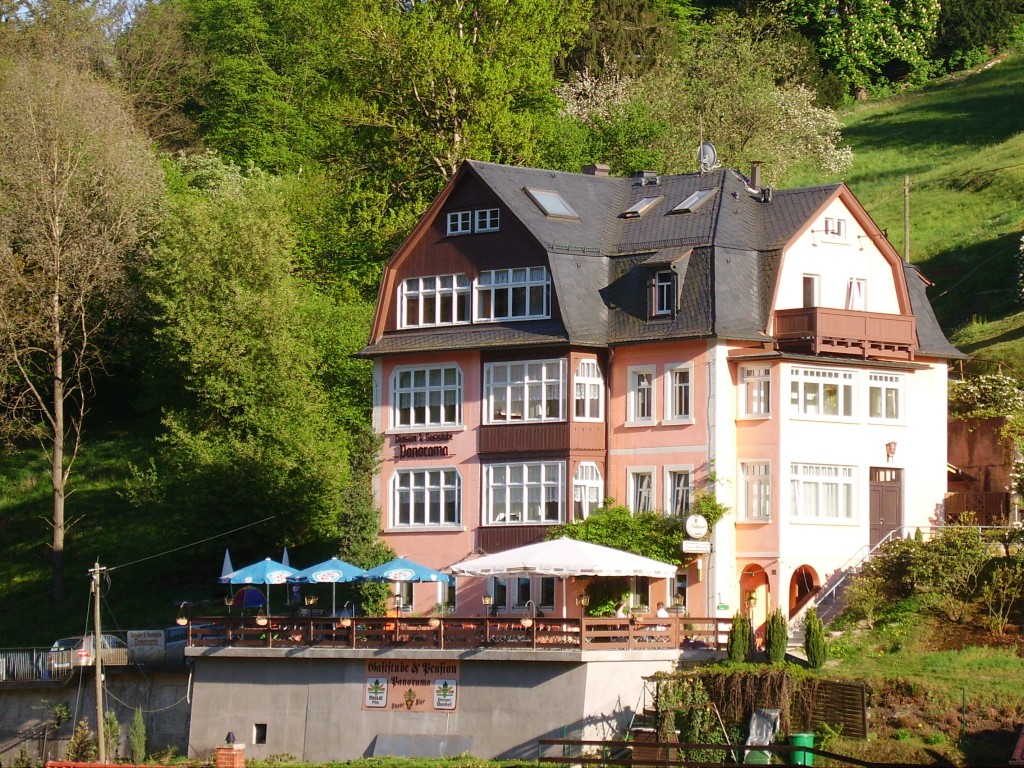 Dear guests,
we welcome you to our Guest house & Restaurant "Panorama", the "balcony of Rathen" in the
midst of saxon switzerland at the foot of the wellknown "Bastei".
Let yourself be enchanted by an incredibly beautiful landscape that has also
greatest painters of the early Romanticism – Caspar David Friedrich captivated.
He was inspired and painted as "Wanderer im Nebelmeer" and "Zwei Männer in Betrachtung des Mondes".
Enjoy yourself be inspired and just enjoy the peace and quiet romantic nature watching,
the many varieties of plants and animals, relax actively hiking and climbing,
or you can experience one of the wonderful performances at the "Felsenbühne Rathen".
We, the family Laß, are in business here since the year 2007.
We have 12 lovingly furnished twin rooms with veranda and one Appartment where you
can enjoy the splendid panoramic view.
Furthermore we care for your physical well-being in our restaurant –
and for those who appreciate quietness and calmness we can provide one vacation home.
We are looking forward to your visit!
Yours sincerely Family Laß